The Hovater Family Farming Adventures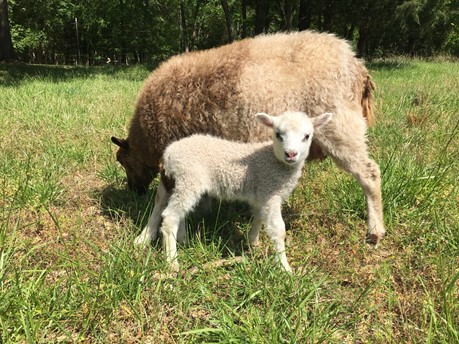 To many, Russ Hovater is known as a history teacher who plans extraordinary trips around the world for students. Outside of school, Hovater and his family have a unique passion. That passion is raising animals such as chickens, goats, rabbits, and sheep.
Within the family, Sarah Hovater, Russ Hovater's wife, is the shepherdess. She was looking for a way to provide her family with the nutrition that many products from the grocery store lack.
"Even though you can buy organic food from the grocery store because of farming practices, by the time it actually gets to your plate most of the nutrition is gone," Sarah Hovater said.
Plus, with five kids going through roughly a gallon of milk a day, the Hovaters knew they wanted to have fresh milk available all the time. The family started out small with their farming adventures. From just two sheep for dairy and one goat, the family now has three goats and five sheep, which they use for meat and dairy.
"You just learn so much by having the experience….There is so much that can go wrong and if you have a small number I feel like it's easier to learn on," Sarah Hovater said.
Some knowledge is only obtainable from hands-on experience. Sarah Hovater recommended, "Meet someone older who has walked this road and have a mentor who you can call and ask all your questions to."
Through raising their own animals, the Hovaters were able to find a solution to their large consumption of milk and their desire for more nutritious foods. This might be something other families are interested in, especially since there is a lot of time on people's hands right now. It is the perfect opportunity for families to get involved in something new.