White Tiger Deluxe: Barbeque with Bling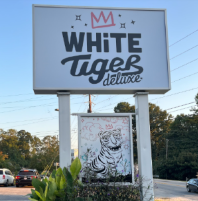 White Tiger Deluxe is an energetic twist on the original White Tiger restaurant in the Boulevard neighborhood. Located in Watkinsville and only five minutes from Athens Academy, this family-run barbeque joint caters to all crowds. 
Walking up to the restaurant, one might notice the seemingly subtle color scheme of pink and white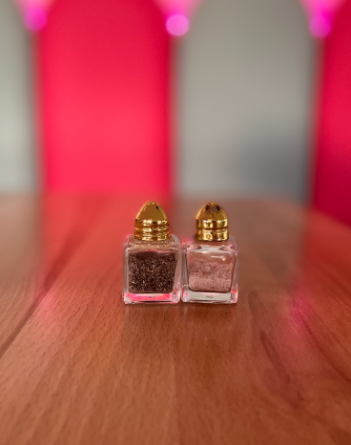 on the exterior. However, as soon as you step through the doors, you are met by a sparkling, hot pink explosion of color! The bright, cheerful design immediately puts you in an ebullient mood. Everything is coordinated, from the wallpaper to the little details such as the mini glass salt shakers. Don't assume the theme ends in the dining area though, because the equally-decorated bathroom features a fun disco setting that can be triggered by pressing the big, red button on the wall (it's hard to miss). If you and your party decide to enjoy your meal outside on the patio, make sure you look around the inside and appreciate all the details that make the restaurant so aesthetically pleasing!
The menu varies only slightly from the original White Tiger, so if you're a fan of the old one, you'll still love the food this one offers.
You can't go wrong with the BBQ Pork Plate, which includes pulled pork, coleslaw, fries, bread, and of course, barbeque sauce. The sweet, tanginess of the pork and creaminess of the coleslaw combine perfectly with the soft, mellow bread along with many sides, producing a diverse flavor profile.
Another delicious option is the Deluxe Salad. I recommend adding a protein such as pork, salmon, or chicken; there is also the option of tofu for vegetarians. For a meatier entrée, try the Happy Top Burger. Perfectly seasoned, it's a simply classic diner burger with grilled onions and American cheese. A definite menu upgrade at the new location is the availability of fries. The thin, somewhat crispy fries are delicious, and resemble the ones from Hi-Lo in Normaltown. 
If you want something sweet to tie up your experience, I highly suggest ordering the homemade banana pudding. There's plenty to share, although there's also no shame in downing the whole bowl yourself, for it really is something special.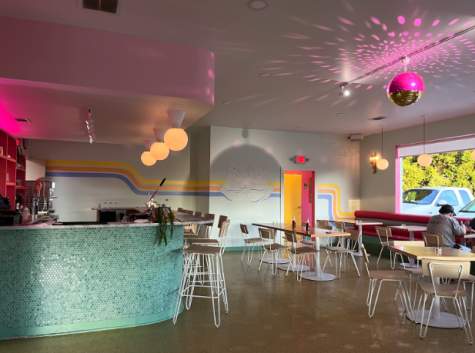 The owners, Ken and Melinda, are always present in their establishment. On the busiest of Saturday nights, you'll find Melinda walking table to table offering glitter to those who want it. Additionally, they care about your experience and will check in to make sure you're satisfied with your food. 
Want a convenient spot to catch a bite to eat before supporting the Spartans on a Friday night? The restaurant's proximity to school makes it a great option. If you like your barbeque with bling, give the new White Tiger a try.