Spartan to a Bulldawg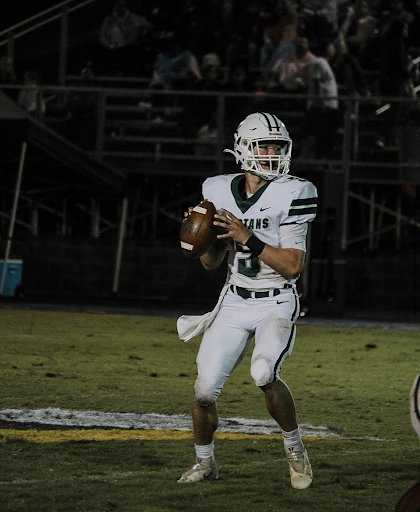 When Sam Bush came into this world, he came out fighting. He was a mere 2 lb premature baby and fought hard for his life. Over time, he grew to be so healthy that he physically surpassed his peers on the baseball field, football field, and even on the basketball court. Athleticism runs in his family. His grandfather was a football player at Clemson University, his dad was a baseball player at The University of Georgia, and his older brother was an all-star, starting quarterback for Athens Academy.    
Sam worked hard to get to where he is today. He trained for the upcoming season by conditioning and lifting weights every day in the summer. Every morning before school, Bush would arrive on campus to work out. Sam says, "I enjoyed this time with my teammates as it helped us grow a closer bond." 
Bush had various things he strived to work on each season. During his senior season, he spent many hours perfecting his footwork and getting the ball at the right time. Without Sam's consistent time spent in the gym and on the field he would not be where he is today.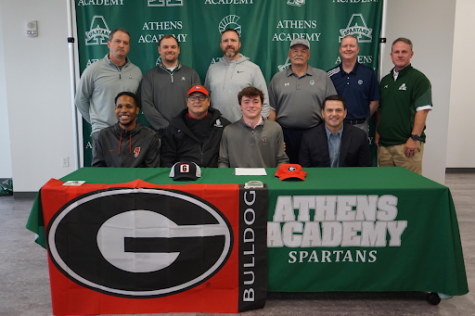 Through football, Sam has grown numerous relationships. One, in particular, is with his throwing coach, Coach Hill. Bush spent countless hours with Coach Hill as they worked on throwing. "During my thirty eight years of coaching high school football, I have never had a quarterback who was as strong, as fast, and who could do so many different facets of the position so well." Coach Hill became a part of the Bush family as he had coached his brother Palmer as well. Sam gives big thanks to Coach Hill as he believes he was a big reason for his success.
Through tremendous work and grit, Sam proved to make a name for himself. He became the starting quarterback for Athens Academy and went on to become the Region AA player of the year. Sam achieved a place in the 1k/1k club with 1,000 yards rushing and 1,000 yards passing.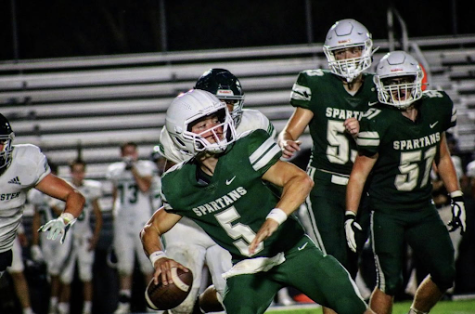 In addition to these accolades Sam has received, he has proven himself as a leader on and off the field. Freshman, Cash Cowart, looks up to Sam and states, "Sam is a great teammate on and off the field and a great person to be around". Bush cares about his teammates, always has a good attitude, and builds up his players. He is known for working hard and staying positive, which sets a good example for his team.  
  When it came time to look at colleges Sam had his heart set on Georgia for many reasons. His older brother, Palmer, currently is a student there and both of his parents are alumni. Growing up in Athens Ga, being less than two miles from Sanford Stadium, and attending the games each Saturday makes this even more surreal. Sam anxiously awaited for UGA to find out how many spots they had available for walk-ons, as he knew the competition was tough.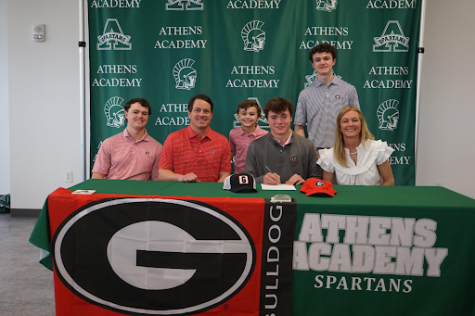 Lo and behold, Sam got the call from Will Muschamp, the UGA co-defensive coordinator that he had been hoping for! Sam is eager to accomplish his dreams and attend UGA as a walk-on in the Fall of '23. The Spartan community is so proud of him and can't wait to watch Sam pursue his talents as a Bulldawg.