The Grill Review: Back in Business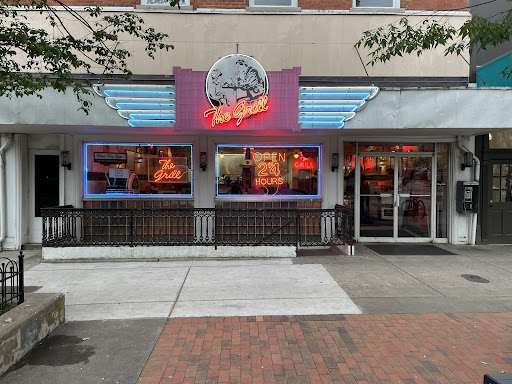 "The Grill", open since 1981, has been serving burgers and Athenian nostalgia for over 40 years. For the past 2 years, it's been closed (much to the locals' dismay) due to effects of the pandemic, but it just recently reopened its doors to the hungry Athens community who is already showing their appreciation by filling up the booths.  
The restaurant embodies a classic 50's diner style: neon signs on the front windows, vintage trinkets decorating the interior, infinite coca-cola signs, and even a jukebox. The ambiance makes you feel like you ought to be wearing a leather jacket or poodle-skirt.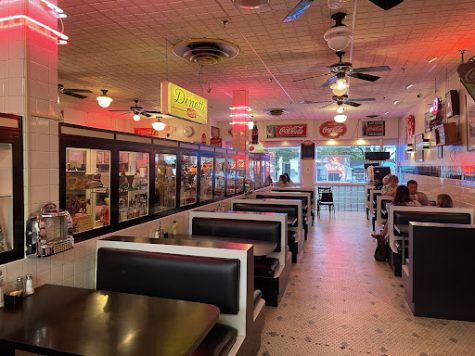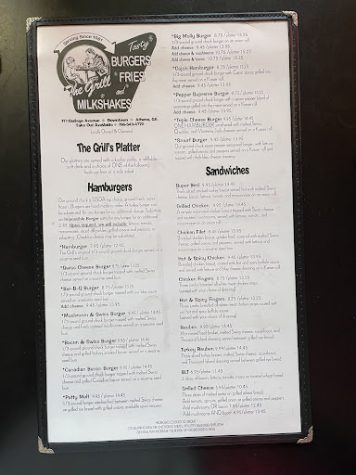 The menu is what you'd expect from your standard diner: burgers, patty-melts, reubens, milkshakes, rootbeer floats, onion rings, and the list goes on. If you're looking to get the traditional diner meal, go with a burger, fries and a chocolate malt milkshake.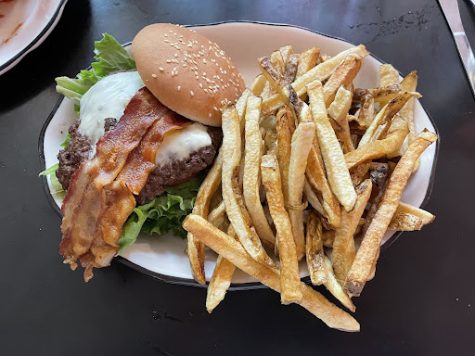 One of the most popular burgers is the Bacon and Swiss Burger, which is grilled hickory smoked bacon and melted swiss cheese on a sesame bun. I ordered it with lettuce, tomato, and grilled onions, and I'd give it a 6/10. It wasn't bad by any means, but there just wasn't anything jaw dropping about it. The magic, however, is in the sides. They offer fries, fried okra, onion rings, fried mozzarella sticks, and perhaps most interesting, a bowl of pickles. I went with what they're famous for: feta fries.  
After hearing stories from long-time locals of 2 am trips for feta fries, I had to try them out for myself, and they far exceeded my expectations. The iconic feta cheese dip, ordered as an extra on the side, is delicious when accompanying really anything on the menu but is extra special as a dip for your fries. It's a creamy ranch-style sauce with little bits of crumbled feta sprinkled in, producing an amazing flavor profile. This famous combo is what they're known for, so don't skip the feta fries. 
Most of their food, with the exception of feta fries, is pretty on-par with most diners, so the thing that keeps people coming back is the stunning atmosphere. It truly does feel like you're John Travolta in the movie Grease, and the decorations are so intricate and plentiful that it'll keep your attention for ages. 
All in all, it was an enjoyable time, and the only thing missing was the servers on roller skates. It's now clear to me why The Grill holds a special place in many Athenians' hearts, so I hope you'll give it a go and that it stays open for years to come.