Kids Boost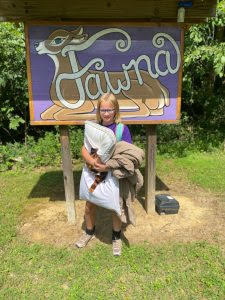 What is Kids Boost? 
Kids Boost is a non-profit organization that helps teach kids about being an entrepreneur. 
Sidney Harding is a fifth grader at Athens Academy who is participating in the challenge.
"I want to make a difference in the world, and this organization is allowing me to do so," Sidney says. 
They give kids of any age $100, and the kids are in charge of making that money into something worth more. 20% of the profit goes back to the company, and the rest goes to the organization of the kid's choice. 
She loves how it is kid led, and she is doing the work. Sidney picked a small camp to donate the money to because she wanted to help the less fortunate. 
Since 2015 Kids Boost has helped with 190 kid boosters, and they have benefited 127 non-profits. Along with that, there was a total of $430k in funds raised just by kids. If you like helping kids reach their goals, go to kidsboost.org. 
           "Don't give up even if there are rejections."
                              -Sidney Harding (Class of 2030)