Annual Holiday Market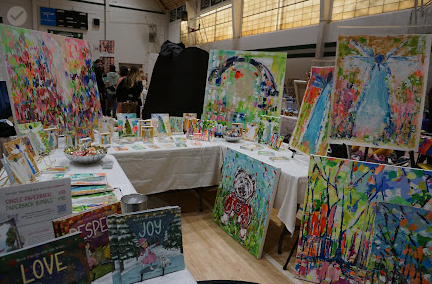 Every year, Athens Academy holds a holiday market in the Spartan Center gym. This year, it was held the week before Thanksgiving. Although this may be a controversial topic, Christmas and holiday shopping before Thanksgiving, many people like to get their holiday shopping done early. 
As soon as you walk in, you are greeted by the light chatter of the happy shoppers, and the delicate smell of vanilla that is trying to cover up the smell of the gym. The pale green and red are a soft sight for your eyes, and the sparks of bright color draws your attention towards the different booths.
This market invites small business owners from around the school community. There are faculty members that make art in their spare time and parents that love to create delicate decorations for your home. This market gives you the opportunity to support them and gives them the opportunity to enjoy their hobbies. 
"The Athens Academy holiday market is by far one of my favorite holiday markets of the year. Truly one of the best curated groups of local artists, and I always find several special things," says Sarah Ellis, a parent of an Athens Academy student. 
There are things for everyone here. From hand made jewelry, art, candles, clothing, and a student favorite, freeze dried candy. Even if you don't want to buy something, the camaraderie in the market place is amazing.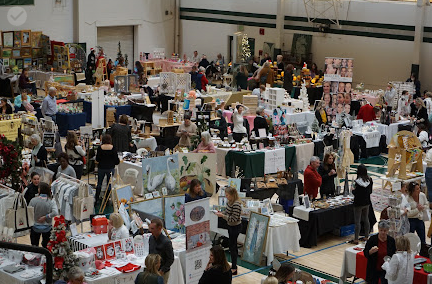 As you walk around, you are constantly greeted by friends and different people that you know. It's a great way to socialize and give yourself a break in your day. 
"The Holiday market was truly magical. All of the vendors were so friendly and very talented. The atmosphere was very welcoming and fun, and I look forward to going back next year!" says Molly Smith, a current sophomore at Athens Academy.
Since the holiday market is open during the school day, many students have the opportunity to go down and do some shopping during their free time. Parents and faculty also have the opportunity to go to the market and find things for their loved ones for the holiday season. 
Walking around campus, you get to see the gifts that people got during the school day, and it really fills the school campus with joy. Knowing that people are sharing others' love for their arts makes the campus a whole lot closer. 
Overall, if you're looking for some small gifts, something meaningful, or just to support local artists and businesses, the Athens Academy Holiday Market is a great place to do that. You will find exactly what you're looking for even if you didn't know you needed it.