Agua Linda: An Athens Classic with a New Twist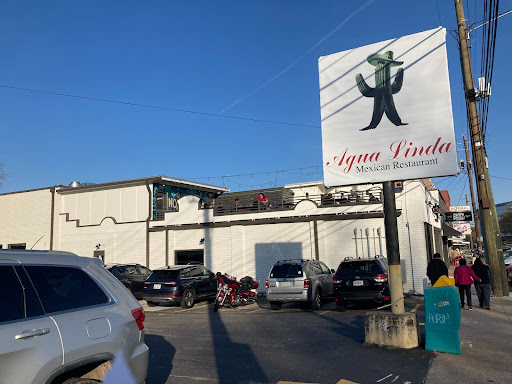 Located in the heart of Normaltown, Agua Linda is a Mexican restaurant that has been around for a while, but has recently finished renovations on their entire building. The updates give it a modern appearance while staying true to its authentic roots. They serve a variety of traditional Mexican cuisine and have a very friendly staff, making it a good choice for a casual dining experience. 
Upon entering, the restaurant is filled with the sounds of joy and laughter. The walls are made of exposed brick with a black ceiling and murals placed strategically, giving it a nice aesthetic. The smell of spices and tortilla chips will make you itch to sit down. The chairs are very comfortable and the wooden tables give the room a homey touch. 
A good dish to get would be the Traditional Mexican Tacos, which are $9.99. They come with three tacos and your choice of meat, onions, cilantro and a sauce that has a nice spicy taste to it. If you are not a fan of corn tortillas, this dish may not be for you. I would also recommend putting a squeeze of lime on them, as it brings out more flavor in the meat and cilantro. 
Another dish to get would be the Filet Primavera. It comes with your choice of meat and an assortment of grilled vegetables, including  peppers, onions and tomatoes. The flavor of the meat and vegetables combined gives it a diverse taste. It is $12.99 and comes with a large plate that could easily feed two.
The service is also very good. When my family ate at the restaurant, our waiter took our order right when we were ready, and we received our food in a timely manner. The waiter was also very understanding when my brother spilled his entire drink on himself. 
The food is great, as it always has been, and with the addition of the new renovation, Agua Linda is a wonderful place to go with family or friends. Fans of Mexican food cannot be disappointed here.