The Impact of 'Euphoria'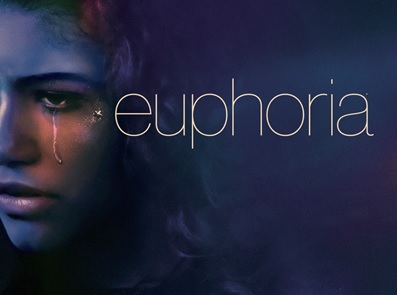 Warning: The material referenced in the article is not intended for young children. – Parental discretion is advised.
The coming-of-age genre has dominated film, music, literature, and pop culture for decades. Shows such as "Gilmore Girls," "The Vampire Diaries," and "Pretty Little Liars" have altered the film industry significantly, with a concerted effort to accurately represent the thoughts, feelings, and experiences of teens and young adults. However, it is fair to say that none of these aforementioned shows have had an impact as significant as "Euphoria," the newest coming of age drama that has teens obsessing over the lives of nine main characters. 
The HBO television show is narrated by Rue Bennet, a 17-year-old girl battling severe drug addiction. Rue takes the viewer through the experiences of eight other teenage characters, all of whom are deeply dynamic and fascinating individuals to observe. Characters such as Jules Vaughn, a young transgender woman trying to understand her sexuality, and Nate Jacobs, an abusive boyfriend, transport the viewer into the minds of high school students trying to understand themselves while simultaneously having to adapt to the everchanging digital world. Kat Hernandez, another main female character, exemplifies this idea, demonstrating the impact of the exploitation of minors while navigating the internet. Kat faces severe harassment and cyberbullying as a result of non-consensual exploitation, and "Euphoria" aims to demonstrate her experience with these issues through the lens of female empowerment. 
I believe this show has allowed teen viewers to feel accepted and seen for who they are without judgement. The main characters always seem to make bad choices, such as frequent drug use and returning to toxic relationships and friendships, but their fleeting morals and lack of guidance allow teenage viewers to feel as though they are not alone in their experiences. 
While many teens find this series to be a compulsively watchable drama, parents feel otherwise, calling it "disgusting," and identifying it as "definitely NOT for children (or young teenagers)," according to CommonSenseMedia. The show has increasingly gained popularity, and it is imperative that parents of teens become aware of the content featured on the show, and be conscious of the adult nature of its storylines. "Euphoria" has touched the hearts of so many people, and through the graphic depiction of the human condition for teenagers, it is no exaggeration to deem "Euphoria" a poignant and addictive triumph.