Mr. West's Final Scene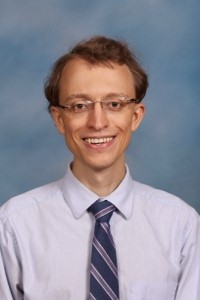 Four-year Athens Academy math teacher Daniel West plans on transitioning his life from working as a full-time teacher to taking time to explore his passions outside of the classroom.
West graduated from Athens Academy five years before joining the faculty.
"Athens Academy meant a lot to me in my own life. It sort of set the direction for my life in a good way, so I wanted to be able to be a part of that, but from the other side, to give back," West says.
The students have definitely benefited from his direction. He even won the student-decided Teacher of the Year award.
"I'm not a perfect teacher, but I have worked really hard so it felt validating to see that some other people recognize or appreciate the effort I've put into my job," West says. "It felt like the final scene in a movie or something for me."
Not only do the students value his contribution, but so does Mike Fitzsimmons, the math department head.
"Mr. West has the true heart of a teacher," Fitzsimmons says. "He was one of my students, and to see him, the growth that he has done from then to now is just very satisfying and he has become a blessing to this school- a real asset."
Although he does want to take some time away from teaching, West's days in the classroom will likely continue.
"Nationally speaking, there's not enough teachers out there right now, so I will probably be teaching part time, but hopefully I'll be spending most of my time otherwise working on writing, research, and probably applying to grad school," West says.
Because of his current occupation, West doesn't get as much time to himself as he'd like.
"I've never been what I would describe as a high energy person, like I need down-time and I don't have down-time with this," West describes. "I'm just always working."
It's not all exhausting, though. West recalls he has had a lot of good memories, the most prominent being during his advisory's ninth grade Interim Week.
"There's a video of me getting blobbed by Mr. Graves," West says. "It was pretty remarkable."